Reclaim your life!
Thank you for your interest in learning more about  Joint Rejuvenation Treatments. 
Horizon Joint Rejuvenation Centre is a specialized medical clinic dealing with patients who suffer from chronic joint and orthopedic pain.  We offer a variety of new and exciting options to help you live the full life you deserve including. Our philosophy, a philosophy of staying true to the idea that the practice of medicine should first and foremost, do no harm. 
No longer is there always a need for orthopedic surgeries and weeks of painful rehabilitation.  Instead of medications and surgeries, we can now use the body's own regenerative and restorative components and focus them on rejuvenating an injured area. Professional Athletes were among the first to use Regenerative Therapies to keep them in the game. The beauty of Joint Regenerative therapy is in its simplicity.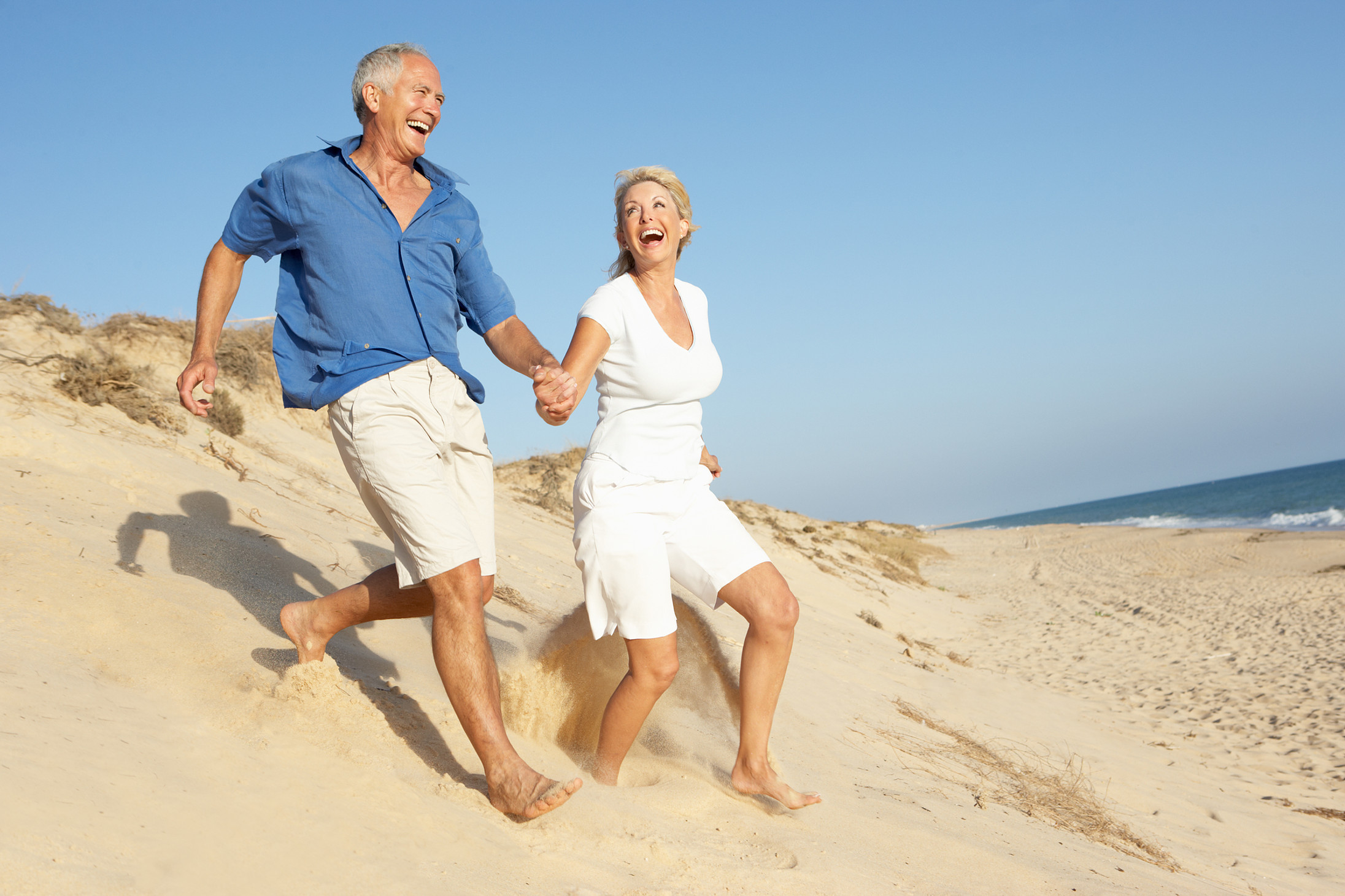 What areas of the body do we treat?




Conditions we treat:
Osteoarthritis of any joint (including "bone-on-bone")
Headaches
Sports Injuries (tennis elbow, rotator cuff tear, chronic ankle sprains & Achilles tendonitis)
Overuse Syndromes (plantar fasciitis, carpal tunnel syndrome, texters/quilters thumb, TMJ syndrome, etc)
Heel Pain
Chronic tendonitis
Growing Pain
Repetitive Strain Injuries
Conditions we do not treat:
Back Pain
Cancer
Spinal Cord Injury
Autism
Osteoporosis
About Dr Raymond Comeau
Dr. Raymond Comeau is a highly trained physician who has been practicing in Alberta for over 30 years with more than 25 years of ultrasound experience and treatment of musculoskeletal disorders. He is fully committed to providing industry leading, safe and cost effective treatments to his patients.
​His expertise also includes Regenerative Medicine at Horizon Joint Rejuvenation Centre.
He is recognized by the College of Family Physicians as having a Special Interest in Phlebology and Travel Medicine. He also donates much of his time leading overseas medical missions.
We will require you to
Complete the Intake Form
Supply Current Radiographs, with reports of the area of concern.
NOTE: If you are an Alberta Resident we can access that information. However, if you are from out of Province, those reports must be emailed or faxed to our office.
​Review Pre and Post Treatment Instructions. This is vitally important as some medications must be stopped prior to and after treatment. Not discontinuing these medications could result in treatment postponed.
Review the payment policy and understand what will be required for non-covered services.
Always talk to your family doctor before you stop taking any medications prior to your assessment.
Patient Checklist
Reviewed Areas & Conditions Treated – yes, my condition applies
Reviewed Payment Policy and fees below
I am an Alberta Resident – Imaging Reports for area to be treated are not older than 24 months and are available on netcare.
I am NOT an Alberta Resident – I will have Imaging Reports for area to be treated not older than 24 months (your family Dr. will have copies of these) and will have them faxed to (855) 878-9546

.

Have read Pre & Post Treatment Guidelines below
I am ready to proceed to filling out the Intake Form
Pre-Treatment Guidelines
​Please read these carefully.
Do not take NSAID* medications (such as Advil, Motrin, Aleve, Aspirin, etc.) either oral (by mouth) or topical (on the skin) for at least one week before and four weeks after your treatment. Non-NSAID pain relievers (Tylenol, Tramadol) are OK.
Natural anti-inflammatories such as fish oil are OK.
Baby aspirin for heart health is OK.
Do not take cholesterol lowering medications known as statins (i.e. Crestor, Lipitor, Pravachol, Zocor) for 1 week before and 4 weeks after your treatment. However, if your doctor feels it would be dangerous to be off the statins for that long, do not go off of them.
Other than NSAIDs*, do not discontinue any of your medications, even anti-coagulant medications.
To minimize risk of infection, please shower the morning of your procedure and put on clean clothes.
Do NOT wear any perfume, cologne, scented lotions, or scented hair products the day of your procedure.
Wear comfortable clothes that are easy to take off and put on, such as slip-on shoes, without laces.
If your blood pressure is too high when we take it here (at or above 180/110), we might postpone your procedure for your safety. If you have high blood pressure, it is a good idea to do a medication check with your doctor before your procedure.
You may receive a mild pre-sedative such as Ativan. You will require a driver the day of the procedure.
Please eat a light meal before your procedure.
No cortisone injections 3 months prior to procedure.
​Have realistic expectations and be patient. We have provided for you Post-Treatment Guidelines which are important to follow and will ensure the best possible outcome from your treatment. While we are happy to report that our overall results are excellent. If your procedure does not meet your expectations, there is no treatment that works 100% of the time, it's simply because it doesn't work on everyone. Even in the best case scenario, healing and improvement in pain can take two to four months to kick in and usually does not reach maximal benefit until 6 months after injection. So if you are a few weeks out and have not found the results to be great, don't panic.
Please be patient as this is not a quick-fix.
Good Things Take Time…
​*NSAIDs — or nonsteroidal anti-inflammatory drugs
Post-Treatment Guidelines
EXPECT POST-INJECTION SORENESS for 2-10 days following treatment. Although some patients report no increase in pain, you may experience some increase in pain, or "flare-up", especially during the first 24 hours after treatment. Our therapies stimulate healing by causing local inflammation, so soreness is a normal response, please do not panic.
DO NOT USE ANTI-INFLAMMATORY MEDICINES OR ICE on the injection sites for at least two weeks after the treatment. Medicines such as aspirin, ibuprofen, Naprosyn, or Aleve (either oral or topical) and/or ice stop the inflammatory process that we are intentionally triggering and thus can negate the benefits of treatment. You may use heat for 15 minutes at a time along with gentle stretching to relieve discomfort. Using acetaminophen (Tylenol or Tramadol), narcotic pain medicines, or muscle relaxants may also relieve pain without interfering with the effect of the treatment. All natural supplements including natural anti-inflammatory supplements are OK to take.
​With any medical treatment: BE PATIENT WITH THE HEALING PROCESS AND CURB UNREALISTIC EXPECTATIONS. Although some patients notice a reduction in pain within a few days after treatment, much more often the regeneration of tissue takes about 4-6 weeks and continues for months afterwards. Maximal pain relief is not experienced until 6 months after treatment. Repeating the treatment after 6 months to 1 year may be necessary to optimize it's benefits, especially for old chronic injuries or advanced, "bone-on-bone" arthritis.
We are in this together and want you to be out of pain and back doing what you love!
Think Positively! We are rooting for you!
Payment Policy
During your assessment you will be provided a personal treatment plan which will include the cost of your therapy. Payment is due in full on the day of treatment. Note: Accepted Payment Methods: Cash, Mastercard, Visa or Debit.
Cancellation of Scheduled Appointment
​In order to be respectful of the medical needs other Horizon Joint Rejuvenation patients, please be courteous and call the clinic if you are unable to attend a scheduled appointment. This appointment slot will be reallocated to another patient who is in urgent need of treatment.
If it is necessary to cancel your scheduled appointment, the clinic requires that you contact the clinic via phone a minimum of two (2) hours before the booked appointment time. If an appointment is not cancelled prior to the above time frame, the late cancellation will be considered a "no show" and a $50 no show fee will be applied. Appointments are in very high demand, and your early cancellation will give another patient the possibility to have access to timely medical care.
What is Covered?
Services covered by public health care:​
Medical assessments and consultations
Diagnostic (freezing) and therapeutic (i.e. cortisone) MSK injections
Diagnostic MSK ultrasound
Exercise therapy consultations
For a complete list of what is and what is not covered visit Alberta Health.
Treatment Costs
Joint Regeneration 
First site: $450
Each Additional Site: $250
Dextrose Injections
Proltherapy – First Site: $200
Each additional site: $50
Perineural – First Site: $200
Each additional site: $50
Ready to Submit the Intake Form?