Are you experiencing ongoing muscle or joint pain and a loss of function and mobility?




At Horizon Joint Rejuvenation and Spine (HJRS), we specialize in offering a variety of specialized assessment and non-surgical treatments options designed to treat these areas of the body, so that you reduce your pain, increase your function, and improve your overall wellness.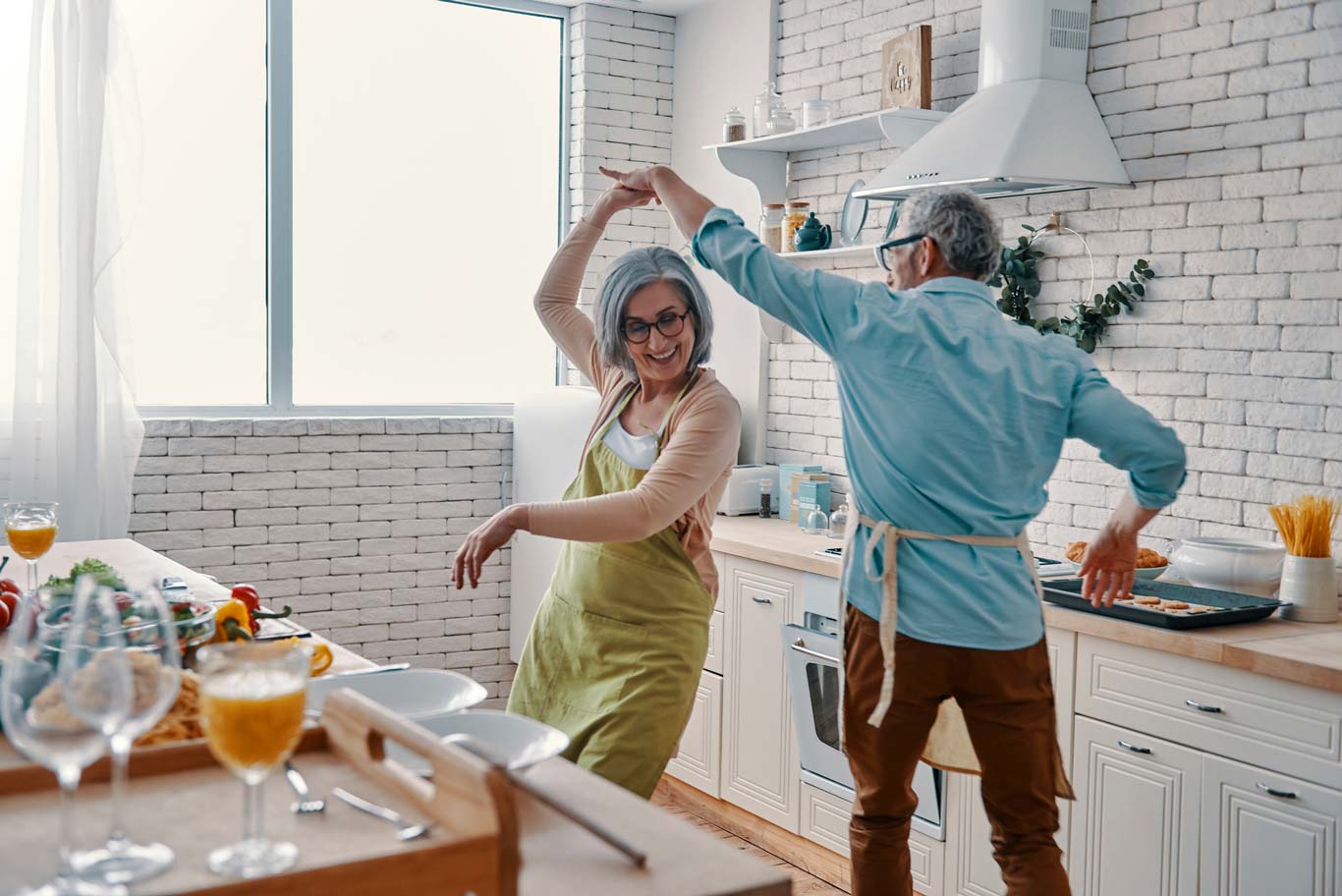 Joint Rejuvenation & Spine Services
Non-Surgical Joint Regenerative & Muscle Injection Therapies

Orthobiologic Joint Injections, Trigger Point Injections

Specialized Assessment Technologies

Diagnostic Musculoskeletal Ultrasound Exam

Muscle & Joint Rehabilitation

Chiropractic Treatments
Non-Invasive Low Frequency Shockwave Therapy
Complimentary Modalities
Conditions we treat:
Osteoarthritis

Sports Injuries:
tennis elbow, rotator cuff tear, chronic ankle sprains & Achilles tendonitis
Repetitive Strain Injuries or Over use Syndromes:
plantar fasciitis, carpal tunnel syndrome, texters/quilters thumb, TMJ syndrome, bursitis

Neck & Low Back Pain

Heel Pain

Chronic tendonitis

Growing Pain

Tension Headaches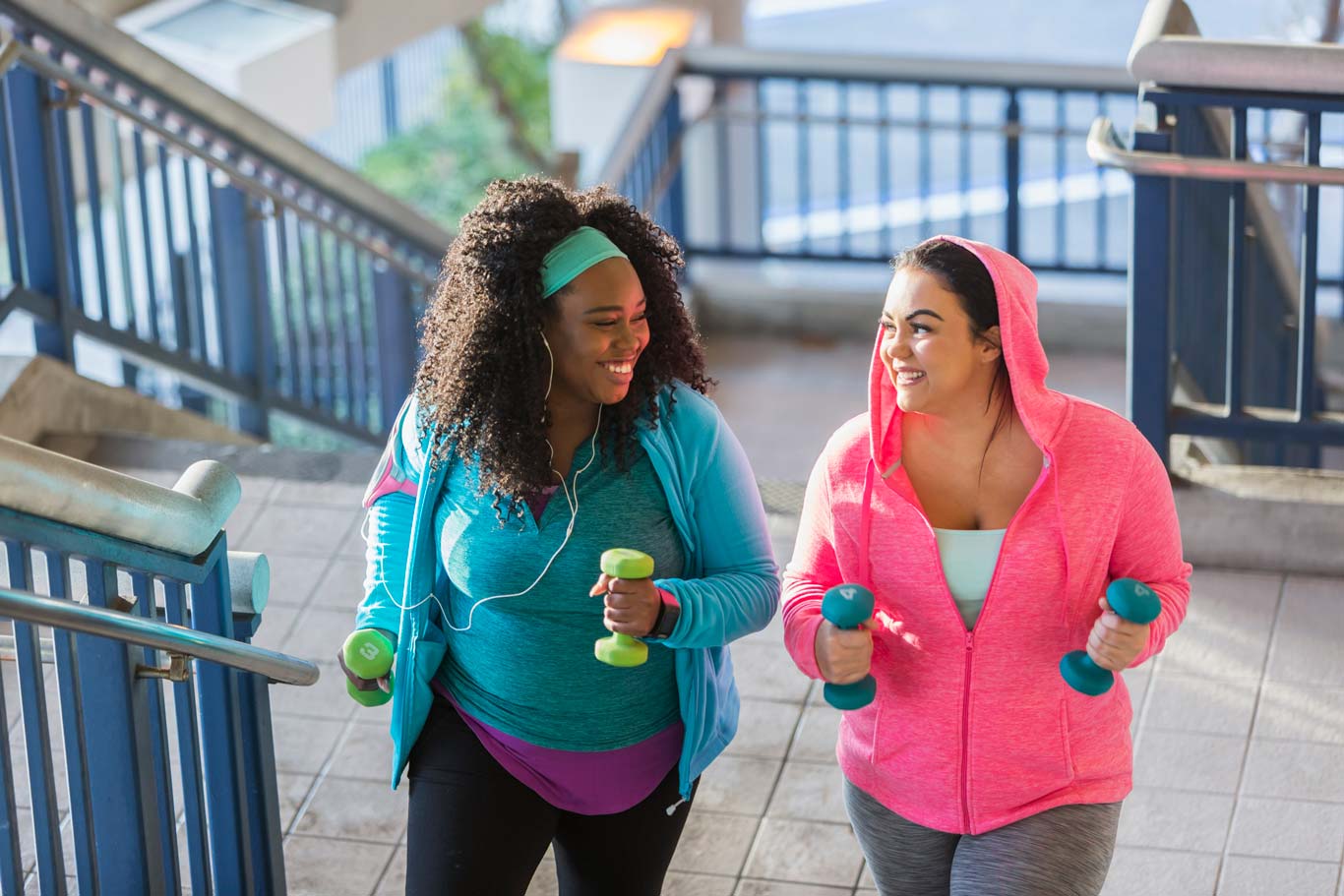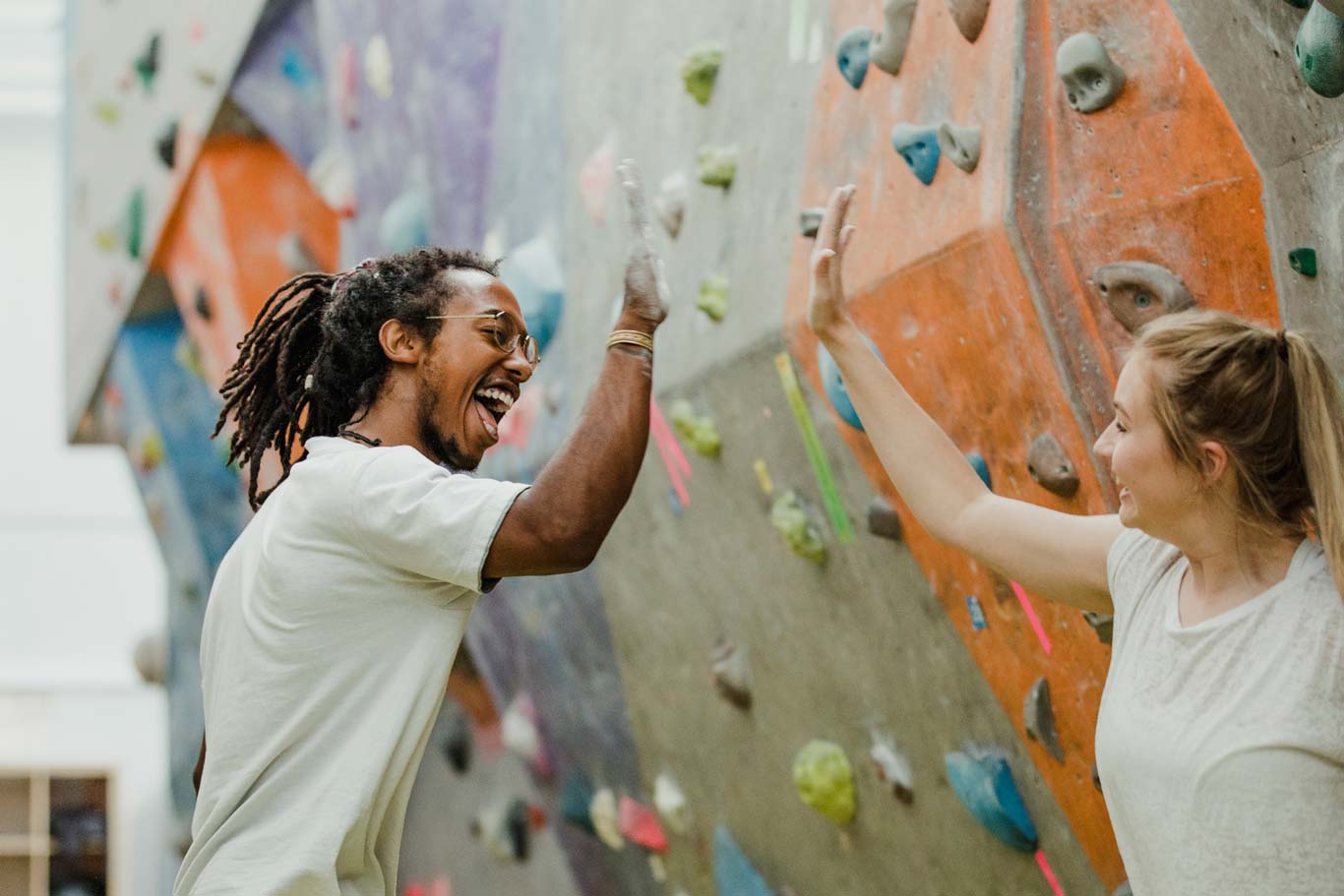 All of our services feature:
High Quality, Professional and Expert Care

Evidence-based Treatments

Holistic & Multi-disciplinary Approaches

Patient-Centered Care with Individualized Treatment Solutions & Plans

Communication with Primary Care Providers
Non-Surgical Joint Regenerative & Muscle Injection Therapies Can help with:
Muscle Pain
Do you have ongoing muscle pain because of poor posture, prior injury, repetitive movements, and/or chronic stress?
Do you experience muscle pain and restricted movement because of myofascial pain, tension headaches or fibromyalgia?
Trigger Point Injections could be the treatment solution you need. Trigger Point injections are used to help reduce and soothe muscle pain, especially in the arms, legs, back and neck. Muscles frequently develop painful "knots" which form when a muscle is unable to relax. These can often be felt underneath the skin and may generate pain or restrict movement. These injections are very safe and highly effective. Lidocaine is injected directly into the tight or tender trigger point providing quick pain relief. Once the muscle relaxes, rehabilitation of the muscle is typically initiated using conservative treatments such as chiropractic, physical therapy, and stretching to accelerate the recovery process.
[showmodule id="7410″]
Tendon, Joint & Soft Tissue Injury
Orthobiologic (PRP) Injections are an emerging non-surgical treatment option for tendon, joint, and soft tissue injuries. This is an innovative area of medicine that utilizes your own body's own concentrated cells and healing factors to help repair injured parts of the body. These injections promote healing and tissue rejuvenation by concentrating a number of platelets and repair factors that are present in your own blood. When injected into an arthritic joint or injured tendon it can reduce pain, inflammation and trigger a new healing response. All injections performed at Horizon Joint and Spine Centre, are ultrasound guided to ensure accuracy and minimize discomfort throughout the procedure.
[showmodule id="7410″]
Painful Joints
Prolotherapy is an injection therapy utilized to promote healing and relieve pain from weakened ligaments, tendons, or painful joints such as in the case of osteoarthritis. Dextrose is commonly used to inject into the injured site and acts as an irritant which can potentially promote cellular signaling and over time help reduce pain and help stimulate healing.
[showmodule id="7410″]
Specialized Assessment Technologies
Diagnostic Ultrasound
Diagnostic Musculoskeletal Ultrasound is a specialized exam that allows us to visualize body structures such as bones, muscles, joints, tendons, nerves and ligaments. With the use of high frequency sound waves, we are able to immediately examine an area of concern to assess for structural damage or injury to the body. This allows us to be precise with our diagnosis and treatment recommendations, with the goal of accelerating your recovery.
Common diagnosis seen on ultrasound imaging:
Rotator Cuff Tear

Bursitis

Meniscus tear

Achilles tendinopathy

Sprained ankle

Carpal tunnel syndrome

Trigger finger
[showmodule id="7410″]
Muscle & Joint Rehabilitation
Chiropractic
Horizon Joint and Spine Centre takes an evidence based, holistic approach to your care, with a focus on the neuromusculoskeletal system. Chiropractic adjustments are just one of the many services we offer to help reduce pain and improve your function. Treatments are always paired with complimentary modalities to help rehabilitate the muscle and joint to provide long-term relief from musculoskeletal problems. Other services include rehabilitation, muscle therapy, and shockwave therapy. Our treatments can be tailored to your specific condition to ensure the best possible outcomes.
[showmodule id="7410″]
Shockwave Therapy
Extracorporeal ("outside the body") Shockwave Therapy is a non-surgical and non-invasive treatment that involves the delivery of low frequency pressure waves to injured soft tissue to decrease pain and promote healing. This treatment accelerates the healing process by stimulating cellular metabolism and enhancing blood flow to damaged tissue.
Shockwave can treat:
Shoulder pain

Neck and low back pain

Calcific tendonitis of the rotator cuff

Plantar fasciitis

Tennis Elbow

Bursitis

Frozen Shoulder (Adhesive Capsulitis)

Myofascial trigger points
[showmodule id="7410″]
The Horizon Joint Rejuvenation & Spine Team
Dr. Travis Comeau D.C, PA-C, MSc.
Dr. Travis Comeau D.C, PA is a board-certified Chiropractic Physician and Physician Assistant with a passion for helping people recover from musculoskeletal injuries. Dr. Comeau takes a non-surgical holistic approach to patient care. With his unique educational background, he is able to offer a wide variety of services that include medical procedures.
Born and raised in Red Deer Alberta, Dr. Comeau grew up playing hockey and lacrosse which eventually landed him a lacrosse scholarship at Georgetown University. Throughout his athletic career, he was exposed to chiropractic care which he relied upon to keep him active and free of injuries. With a passion for sports medicine and rehabilitation, Dr. Comeau pursued training in chiropractic and obtained a master's degree in sports medicine and rehabilitation in which he was awarded honors and distinction. As a board-certified Chiropractic Physician, he has continued to acquire new techniques and certifications in Active Release Technique (A.R.T), Graston, and SFMA (Selective Functional Movement Assessment).
He later went on to further his training in the medical field to become a PA. Dr. Comeau received his PA degree from Quinnipiac University and completed several rotations through the Yale School of Medicine in Connecticut.
Dr. Comeau has found a way to utilize his educational background to develop individualized solutions based on each patient's unique presentation. He returns to Alberta after having spent several years in private practice in Orange County, California.
How do I make an appointment?
We will require you to
Complete our online intake form.
Supply current radiographs, with reports of the area of concern.
NOTE: If you are an Alberta Resident we can access that information. However, if you are from out of Province, those reports must be emailed or faxed to our office.
​Review pre and post treatment instructions. This is vitally important as some medications must be stopped prior to and after treatment. Not discontinuing these medications could result in treatment postponed.
Review the payment policy and understand what will be required for non-covered services.
Always talk to your family doctor before you stop taking any medications prior to your assessment.
Patient Checklist
Reviewed Areas & Conditions Treated – yes, my condition applies
Reviewed Payment Options below
I am an Alberta Resident – Imaging Reports for area to be treated are not older than 24 months and are available on netcare.
I am NOT an Alberta Resident – I will have Imaging Reports for area to be treated not older than 24 months (your family Dr. will have copies of these) and will have them faxed to (855) 878-9273.
Have read Pre & Post Treatment Guidelines below
I am ready to proceed to filling out the Intake Form
What should I do before my treatment?
​Please read these carefully.
Do not take NSAID* medications (such as Advil, Motrin, Aleve, Aspirin, etc.) either oral (by mouth) or topical (on the skin) for at least one week before and four weeks after your treatment. Non-NSAID pain relievers (Tylenol, Tramadol) are OK.
Natural anti-inflammatories such as fish oil are OK.
Baby aspirin for heart health is OK.
Do not take cholesterol lowering medications known as statins (i.e. Crestor, Lipitor, Pravachol, Zocor) for 1 week before and 4 weeks after your treatment. However, if your doctor feels it would be dangerous to be off the statins for that long, do not go off of them.
Other than NSAIDs*, do not discontinue any of your medications, even anti-coagulant medications.
To minimize risk of infection, please shower the morning of your procedure and put on clean clothes.
Do NOT wear any perfume, cologne, scented lotions, or scented hair products the day of your procedure.
Wear comfortable clothes that are easy to take off and put on, such as slip-on shoes, without laces.
If your blood pressure is too high when we take it here (at or above 180/110), we might postpone your procedure for your safety. If you have high blood pressure, it is a good idea to do a medication check with your doctor before your procedure.
You may receive a mild pre-sedative such as Ativan. You will require a driver the day of the procedure.
Please eat a light meal before your procedure.
No cortisone injections 3 months prior to procedure.
​Have realistic expectations and be patient. We have provided for you Post-Treatment Guidelines which are important to follow and will ensure the best possible outcome from your treatment. While we are happy to report that our overall results are excellent. If your procedure does not meet your expectations, there is no treatment that works 100% of the time, it's simply because it doesn't work on everyone. Even in the best case scenario, healing and improvement in pain can take two to four months to kick in and usually does not reach maximal benefit until 6 months after injection. So if you are a few weeks out and have not found the results to be great, don't panic.
Please be patient as this is not a quick-fix.
Good Things Take Time…
​*NSAIDs — or nonsteroidal anti-inflammatory drugs
What can I expect after my treatment is completed?
EXPECT POST-INJECTION SORENESS for 2-10 days following treatment. Although some patients report no increase in pain, you may experience some increase in pain, or "flare-up", especially during the first 24 hours after treatment. Our therapies stimulate healing by causing local inflammation, so soreness is a normal response, please do not panic.
DO NOT USE ANTI-INFLAMMATORY MEDICINES OR ICE on the injection sites for at least two weeks after the treatment. Medicines such as aspirin, ibuprofen, Naprosyn, or Aleve (either oral or topical) and/or ice stop the inflammatory process that we are intentionally triggering and thus can negate the benefits of treatment. You may use heat for 15 minutes at a time along with gentle stretching to relieve discomfort. Using acetaminophen (Tylenol or Tramadol), narcotic pain medicines, or muscle relaxants may also relieve pain without interfering with the effect of the treatment. All natural supplements including natural anti-inflammatory supplements are OK to take.
​With any medical treatment: BE PATIENT WITH THE HEALING PROCESS AND CURB UNREALISTIC EXPECTATIONS. Although some patients notice a reduction in pain within a few days after treatment, much more often the regeneration of tissue takes about 4-6 weeks and continues for months afterwards. Maximal pain relief is not experienced until 6 months after treatment. Repeating the treatment after 6 months to 1 year may be necessary to optimize it's benefits, especially for old chronic injuries or advanced, "bone-on-bone" arthritis.
We are in this together and want you to be out of pain and back doing what you love!
Think Positively! We want you to feel better!
What are my payment options?
During your assessment you will be provided a personal treatment plan which will include the cost of your therapy. Payment is due in full on the day of treatment. Note: Accepted Payment Methods: Cash, Mastercard, Visa or Debit.
Cancellation of Scheduled Appointment
​In order to be respectful of the medical needs other Horizon Joint Rejuvenation patients, please be courteous and call the clinic if you are unable to attend a scheduled appointment. This appointment slot will be reallocated to another patient who is in urgent need of treatment.
If it is necessary to cancel your scheduled appointment, the clinic requires that you contact the clinic via phone a minimum of two (2) hours before the booked appointment time. If an appointment is not cancelled prior to the above time frame, the late cancellation will be considered a "no show" and a $50 no show fee will be applied. Appointments are in very high demand, and your early cancellation will give another patient the possibility to have access to timely medical care.
What is Covered?
Services covered by public health care:​
Medical assessments and consultations
Diagnostic (freezing) and therapeutic (i.e. cortisone) MSK injections
Diagnostic MSK ultrasound
Exercise therapy consultations
For a complete list of what is and what is not covered visit Alberta Health.
Ready to Submit the Intake Form?