Reclaim your radiance, relax those facial lines, and eliminate unsightly leg veins! Visit us and discover a beautiful new you!
Dr. Travis Comeau D.C, PA-C, MSc.
Dr. Travis Comeau is a Board-Certified PA regulated by the College of Physicians and Surgeons of Alberta. Dr. Comeau prides himself on delivering the highest quality, personalized, and safe treatments with a passion to lead his patients to living a more youthful life.
Red Deer Cosmetic Skin Services and Procedures
We provide top quality cosmetic and medical services to our patients. We are distinct from spas, and we offer medically proven, safe, and gentle ways to win back that youthful brilliance.
As a clinic we focus on excellence, professionalism and integrity.
Our Vein & Cosmetic Services
Acne Treatments

A common skin condition that can be treated to restore natural good looks.
Acne is a common but devastating skin condition that can destroy a person's spirit and self-confidence. Unsightly blemishes can rob young people and adults of their natural good looks.
We take acne seriously and often use several approaches at the same time to give you the fastest and most effective results possible.
Horizon offers a number of safe and effective acne treatments which include:
Chemical facial peels
Steroid injection of deep acne cyst (often takes them away in 3 days)
Medically supervised Accutane treatments
Oral antibiotics
Advanced Skin care regimes designed to target and eradicate unsightly acne
For a personalized, efficient treatment for acne, please call us today at (403) 887-0551 for a professional consultation.
[showmodule id="5920″]
Biopsy and Skin Lesions

Horizon specializes in removing undesired skin imperfections.
Most of us have an unsightly lump or mole somewhere on our body that was wish was not there. Did you know that at the new Horizon Vein & Cosmetic Centre, we specialize in the removal of these unwanted skin imperfections. We also perform skin cancer surgery which is covered by Alberta Health Care. Our special techniques minimize healing time and reduced the chance of scarring.
[showmodule id="5920″]
Botox Cosmetic®
BOTOX® treatments are the most popular cosmetic procedure on the planet.
It is extremely safe and effective when administered by experienced physicians
The treatment is virtually painless and can be administered in minutes
Patients universally love the results
It doesn't change the way you look but does help smooth away strong expression lines making you look younger and more relaxed.
The results often last up to 6 months
During Botox Cosmetic® treatment, a very small amount is injected into the muscles along expression lines on the forehead and the bridge of the nose, around the eyes, or on the neck. This causes the muscles to relax, softening your appearance within days. Dr. Comeau has been recognized by Allergan as a Master BOTOX® injector.
[showmodule id="5920″]
Botox Medical®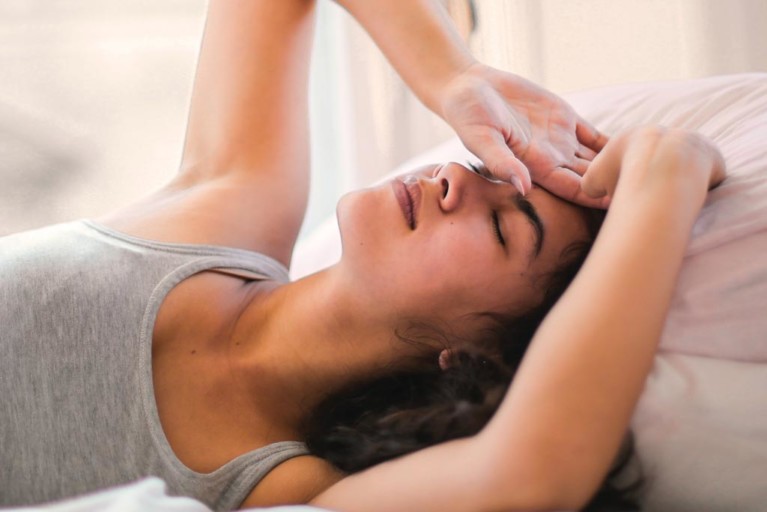 Medical Botox for Chronic Migraine
Health Canada approves BOTOX® as prophylactic treatment for Chronic Migraine
Botox Medical is widely used for the prophylaxis of headaches in adults with Chronic Migraine (≥15 days per month with headache lasting 4 hours a day or longer).
Clinical studies show close to 70% of patients experienced more than 50% reduction in migraine days after one year of treatment.
At Horizon Vein and Cosmetic Centre we offer free consultation for Medical Botox Chronic Migraine treatment.
Medical Botox for Excessive Sweating (Hyperhidrosis)
Excessive sweating, known under its medical term Hyperhidrosis.
It is an embarrassing condition for many people and sometimes even disabling and could easily ruin one's social and professional life.
Our body produces sweat to regulate body temperature. Sometimes, the nerves that control the sweat glands become overactive and excess sweat is produced.
Botox® Medical blocks the communication between nerves and sweat glands. Sweating is usually controlled for 6 to 12 months.
Consultation for hyperhidrosis is covered by AHC. The BOTOX® medication is often covered by the majority of private drug plans.
At Horizon Vein and Cosmetic Centre we offer free consultation for Excessive Sweating (Hyperhidrosis) treatment.
Botox® for TMJ (TemperoMandibular Joint) Pain
The temporomandibular joint (TMJ) is the name of the joint located on either side of your head, just in front of your ears.
Disorders of TMJ can cause noises like popping or clicking, as well as facial pain, headache and or damaging wear on the teeth. Botox® Medical for TMJ helps ease muscle contractions, reducing pain and tension.
At Horizon Vein and Cosmetic Centre we offer free consultation for Botox Medical TMJ Treatment.
[showmodule id="5920″]
Dermal Fillers
A simple, safe treatment to help restore the natural shape of your face.
As we age, our faces change and facile fat is lost or redistributed.
Cheekbones become flattened, lips deflate and deep lines can form. Teosyal helps restore the natural shape of your face and allow you to win back that youthful contour that is so much a part of you. Treatment is simple and safe – results are subtle and natural.
So don't be afraid of your beautiful "New Horizon"!
Your beauty is unique, as is our portfolio of Teosyal Hyaluronic Acid Fillers.
Hyaluronic Acid (HA) is a natural component found in the skin. HA retains waters like a sponge, helping to keep the skin soft and firm. When used in aesthetic medicine, hyaluronic acid comes in the form of a gel . Your medical practitioner uses specific Hyaluronic Acids fillers to obtain a global lifting effect such as restoring lost volume in the mid-face, projecting the chin, correcting expression lines and under eye circles, plumping and redefining the lips, and finally enhancing skin texture. The result needs to be natural, undetectable, and specifically tailored to your face and personality.
[showmodule id="5920″]
Dermapen

Do you suffer from neck or facial wrinkles, acne, scars, burns or skin irregularities?
The Genesis Dermapen3 is the worlds first non-laser non-surgical way to stimulate repair to your skin.
This Genesis treatment stimulates your skin's own growth and repair system by activating tired and dormant cells.
The Genesis Dermapen3 improves stretch marks, acne scars and aged skin.
Unlike resurfacing lasers the Genesis Dermapen3 is safe, economical and has virtually no down time.
Let Dermapen3 restore your youthful and vibrant skin glow!
[showmodule id="5920″]
Hair Loss

Are you tired of hair loss?
Does your hairbrush have an increasing amount of hair tangled in it?
We now offer a non-surgical, highly effective way of reactivating resting or dormant hair follicles.
Hair loss Medical research has shown up to a 20% increase in hair growth after only 3 treatments, and is also an excellent treatment to help with thinning eyebrows.
[showmodule id="5920″]
Laser Skin Services
Regain your Brilliance!
Let our team help you discover a beautiful new you with our cosmetic laser services:
Advanced Laser Technology

Clinically Safe, Proven Treatment Solutions & Protocols

Trained Aesthetic Staff

Ability to treat a variety of aesthetic concerns

FDA-Approved & CPSA Compliance Certification
Horizon Vein & Cosmetic Clinic has the Alma Harmony XL PRO laser system, a world-leading aesthetic and medical laser technology platform that allows us to provide you clinically-proven laser services to treat a variety of common aesthetic concerns.
Cosmetic Laser Services
Hair Removal
Tattoo Removal
Skin Rejuvenation
Acne & Acne Scar Treatments
Skin Tightening
Neck Rejuvenation
Photofacial
Rosacea Treatment
Melasma Treatment
[showmodule id="5920″]
Laser Tattoo Removal
INK Regret?
Unwanted dark and multi-colored tattoos can be safely and effectively eliminated with exclusive to Red Deer Laser Technology.
Black, blue, red, orange, yellow and green tattoos can be treated with Harmony XL Pro Laser Platform at Horizon Vein and Cosmetic Centre.
Why choose Horizon Vein and Cosmetic Centre
Advanced Laser Technology

Clinically Safe, Proven Treatment Solutions & Protocols

Trained Aesthetic Staff

FDA-Approved & CPSA Compliance Certification
[showmodule id="5920″]
LATISSE

The first and only prescription eyelash treatment for naturally longer, thicker and darker eyelashes.
Finally, you can have naturally longer, thicker, darker lashes! LATISSE® is the first and only prescription eyelash product approved treatment in Canada for growing your eyelashes. LATISSE® enhances eyelashes through its active ingredient, bimatoprost, which works by increasing the length of the growth (anagen) phase of the eyelash hair cycle, as well as increasing the number of hairs in this growth phase.
Now, you can have longer, fuller, darker luxurious lashes in 8-12 weeks with LATISSE®!
[showmodule id="5920″]
Lipodissolve

Horizon Vein and Cosmetic Centre uses Lipodissolve as a non-surgical treatment that specifically targets localized fat and cellulite deposits.
This treatment is ideal for someone who is a healthy weight but has localized fat deposits that cannot be reduced by exercise and diet. Lipodissolve is very effective in treating the area under the chin, thighs, abdomen, obliques, knees and the backside of arms.
Benefits:
Non-surgical fat reduction
Short recovery period with mild swelling and redness
Effective for cellulite removal
Natural and very safe – used for over 25 years
Cost effective
Results will vary from person to person and multiple sessions are usually recommended to gradually reduce the unwanted fat.
As the body expels the fat, slimming of the area occurs over the next 4 to 8 weeks.
[showmodule id="5920″]
Redensity 1 Beauty Booster
A mix of highly concentrated hyaluronic acid and essential nutrients formulated to restore skin hydration.
For skin redensification and prevention of the signs of aging
Age, stress, hormonal imbalance (post-birth, menopause…) as well as sun, tobacco and an unhealthy lifestyle are all factors involved in skin aging. With time, lines develop, complexion turns dull, the skin texture becomes uneven and wrinkles appear. All these changes create dark areas on the face and the skin gradually loses its glow and becomes dry, thin and fragile.
Loss of hyaluronic acid and excessive oxidative stress are the main reasons of skin aging.  Hyaluronic acid is an essential skin component.  It acts like a sponge that retains water and keeps the skin moisturized, plumped and healthy.
[showmodule id="5920″]
Redensity 2 Dark Circle Treatment

Teosyal Redensity 2 Dark Circle treatment
From the age of 30, 50% of women complain about under the eye circles.
Stress, lifestyle, thin skin, hereditary factors…we are all unique when it comes to under eye circles
Hyaluronic acid: a medical solution to treat under eye circles.
Hyaluronic acid is a natural component of the skin. It holds in moisture like a sponge, to keep skin firm, soft and supple. However, with age, the skin's hyaluronic acid content diminishes. The skin loses volume, becomes dry, thin and fragile. Underneath the skin, other tissues also retract. As a result, under eye circles become hollow and more visible. TEOXANE: Experts in hyaluronic acid. For over 10 years, TEOXANE Laboratories have specialized in designing hyaluronic acid-based injectable products. Our researchers have developed a biocompatible gel specifically designed for the delicate under eye area: TEOSYAL REDENSITY® 2.
[showmodule id="5920″]
Sclerotherapy
A highly effective treatment to reduce or eliminate spider leg veins quickly, safely and easily.
Sclerotherapy is the most effective treatment available for reducing or eliminating spider veins quickly, easily and safely.
Minimally invasive, this affordable treatment works well to eradicate veins of any size. With Sclerotherapy, veins are easily eliminated in a quick and safe manner, and with minimal discomfort. Give yourself the gift of beautiful legs. You deserve it!
Ultrasound Guided Foam Sclerotherapy
Foam sclerotherapy, is a safe and virtually painless procedure used to eradicate larger varicose veins. It is performed under ultrasound guidance in our medical office. This procedure and "radiofrequency laser vein ablation" have virtually replaced the antiquated practice of stripping varicose veins. Liberate yourself and be proud of your legs again.
Advantages of Sclerotherapy:
Quick relief from symptoms
No downtime with minimal risk of side effects
Minimally invasive with no scarring
Long-lasting results
Ultrasound guided foam sclerotherapy is a safer and more comfortable alternative to surgical stripping to treat varicose veins. This both improves appearance of the veins and reduces the health risks associated with blood pooling. Treatment is faster and much less invasive than surgery and offers little to no downtime or discomfort.
[showmodule id="5920″]
Non-medical Aesthetic Services
Customized Facials
Treatment may consist of surface cleansing, superficial chemical peels, steam, exfoliation, application of antibacterial serums, corrective serums, and extractions.
Horizon Facial is designed to balance, hydrate, clear acne impactions, and prepare the skin for a home care regimen.
We offer 3 types of Facials:
Essential (30 min)
Signature (45 min)
Rejuvenating (60 min)
Microdermabrasion and Dermaplaning addons are available!
[showmodule id="7033″]
Dermaplaning
Dermaplaning is a procedure that exfoliates your skin and gets rid of dirt and vellus hair, better known as "peach fuzz."
Dermaplaning can be used for any skin type and anyone with:
acne scars
dull skin
dry skin
sun-damaged skin
fine wrinkles
This procedure doesn't require any downtime for recovery, which makes it extremely convenient.
[showmodule id="7033″]
Microdermabrasion
Microdermabrasion is a minimally invasive procedure used to renew overall skin tone and texture. It can improve the appearance of sun damage, wrinkles, fine lines, age spots, acne scarring, and other skin-related concerns and conditions.
The procedure uses a special applicator with an abrasive surface to gently sand away the thick outer layer of the skin  to rejuvenate it.
Microdermabrasion is a safe procedure for following skin concerns:
fine lines and wrinkles
age spots and brown spots
enlarged pores and blackheads
acne and acne scars
dull-looking skin complexion
uneven skin tone and texture
sun damage
[showmodule id="7033″]
Jane Iredale

Get the look you love without sacrificing the skin you want!
Jane Iredale is Beauty That Can.
More than 25 years ago, Jane Iredale envisioned a makeup that was good for the skin – equal parts clean ingredients, skin-loving benefits and no-fade performance. She knew that what you put on your skin can change you, and she decided to make a change for the better.

Clean makeup can deliver beautiful results
In a beauty world of no's and don'ts, Jane Iredale is all about CAN. Beauty that can perform without harmful toxins. Beauty that can strengthen skin with beneficial botanicals. Beauty that can bring out your absolute best. Be a #BeautyThatCan.
Troubled skin? You can wear makeup
Jane Iredale's skin-boosting formulas combine smart skincare science and powerful natural ingredients, so you can enjoy long-wear performance while strengthening and nourishing your skin.
You can trust Jane Iredale to do the right thing
Each of Jane Iredale's products is free from fragrances, preservatives and fillers that can cause irritation, and Jane Iredale completes robust testing to ensure our formulas are safe and effective for even the most sensitive skin.
Does this sound like it will work for you?
For more detailed product information, book in for a FREE professional consultation.
Vivier
Driven by Passion for chemistry and beautiful skin
Vivier believes that our skin and how we feel in our skin affects our confidence, our well-being and our perception of ourselves. The better our skin looks, the more confident we are and the more beautiful we feel.

Vivier's Vitamin C serums are formulated using the highest and purest grade Vitamin C (USP) available.

Vivier's serums are stable so they stay effective longer.

Vivier's proprietary delivery system ensures that the Vitamin C is deposited into the right layers.


Vivier addresses a number of skin concerns, from dry, sensitive skin to rosacea to hyperpigmentation to anti-aging.
The result is a beautiful, bright, glowing and healthy skin.
Vivier Skin has customizable, mix-and-match regimens for morning and night. Highly prescribed by physicians to help patients restore their skin back to health, these easy-to-use formulas provide the basic essentials necessary to achieve and maintain radiant skin.
[showmodule id="6354″]
ZO Skin Health
ZO® Skin Health offers cutting-edge products + therapeutic treatments to bring the best results-oriented solutions straight to you. Discover innovative skincare solutions that optimize skin health based on the latest advances in skin therapy technologies, unique delivery systems, bioengineered complexes + exclusive formulations.
ZO® offers comprehensive solutions for creating and maintaining healthy skin for anyone regardless of age, ethnicity, unique skin condition or skin type. From correcting sun damage + pigmentation to preventing + protecting against future damage, ZO® has your skin health covered.
[showmodule id="6354″]

What do some of our clients say about us?
Richel H
"Dr Comeau is a gentle, calming and informative doctor! I always feel very comfortable and trust his advice. The procedures I`ve had have always been quick and painless! Excellent experience every time."
Cindy M
"Excellent clinic, Dr. Comeau listens to your requests. He is as gentle as possible. I am always more than satisfied after any treatment"
Lila T
"Can't say enough great things about Horizon. The staff is great and the products and services are amazing. I am in my 40s and don't even feel like I need makeup anymore!"
Edith S
"I was not happy with my rosacea and was feeling a little self-conscious. Dr. Comeau's recommendations and advice provided excellent results! I am very happy I was able to be helped, and the results were very quick and remarkable."
Laura J
"I had a cosmetic treatment here. I am very pleased with the staff here. I received Botox and Fillers from Dr.Comeau . He was very gentle and communication was relaxing. Thank you."
Tyler S
"Great experience, amazing results. The painful big veins in my legs are gone and I'm pain free. Thanks Dr Comeau and team!"
Leiah H
"All staff was welcoming and helpful. I had a consult that was very informative, I explained what I was looking for and I was directed to the exact result I wanted. I am so happy! I would recommend Dr Comeau and will come back in the future."
Corinne M
"I absolutely love Dr Comeau and the staff at Horizon. The staff is very informative and the products and services are fantastic. I am in my 40's and struggle with adult acne and am so pleased with the results I am seeing from my treatment at the clinic!"
Corinne M
    
"My 15 year old son was suffering with very severe acne and now less than one year later his skin is just amazing! His confidence has improved so much and he is getting compliments on his skin all the time! Dealing with acne can be a long and frustrating road and I would recommend putting my trust in their very capable hands! I am so happy I did!"
Josee K
"This clinic has been amazing for all of my skin care issues. I would highly recommend coming here. Dr. Comeau is extremely knowledgeable and the staff are very friendly and helpful."
Amanda J
"Can't recommend this clinic highly enough! They always go above and beyond for their clients. I've always been thrilled with all of my treatments and results"
The Horizon Vein & Cosmetic Team
Dr. Travis Comeau D.C, PA-C, MSc.
Dr. Travis Comeau is a Board-Certified PA regulated by the College of Physicians and Surgeons of Alberta. Dr. Comeau prides himself on delivering the highest quality, personalized, and safe treatments with a passion to lead his patients to living a more youthful life.
Dr. Comeau returns home to Red Deer after having spent several years in Orange County, California where he was exposed and trained to offer the most leading-edge cosmetic and anti-aging procedures. During his tenure in California, he obtained certificates in advanced Botox and filler techniques, PRP, as well as sclerotherapy. He has diversified his medical training over the years to become a leader in the field of health and wellness.
Currently, he is an active member of the Canadian Board of Aesthetic Medicine. In addition to vein and cosmetic medicine, he specializes in treating musculoskeletal injuries.
First Time Visit?
We have a gift for you!
Subscribe to our mailing list and be the first to know about our services and promotions. Get $25 off your very first visit by subscribing!
Your gift will take about 15 minutes to arrive in your emailbox! Please be patient!