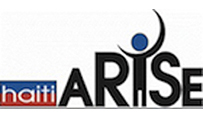 Horizon Family Medicine has partnered with the non-profit organization,
 

Haiti Arise

 

and is committed to providing ongoing funding for an onsite medical clinic in Haiti.

This medical clinic will serve to provide relief for Haitians in the area of Grand Goave, Haiti who require basic health care and disease prevention. Ongoing financial support from Horizon Family Medicine will fund the full cost of a physician plus a licensed pharmacist in the clinic for three days per week.

From time to time, physicians practicing at Horizon Family Medicine may also travel to Haiti to assist in the medical efforts currently in place there. For more information, please read the Red Deer Advocate Article or Sylvan Lake News Horizon article.