Medical Office Assistant (MOA) Careers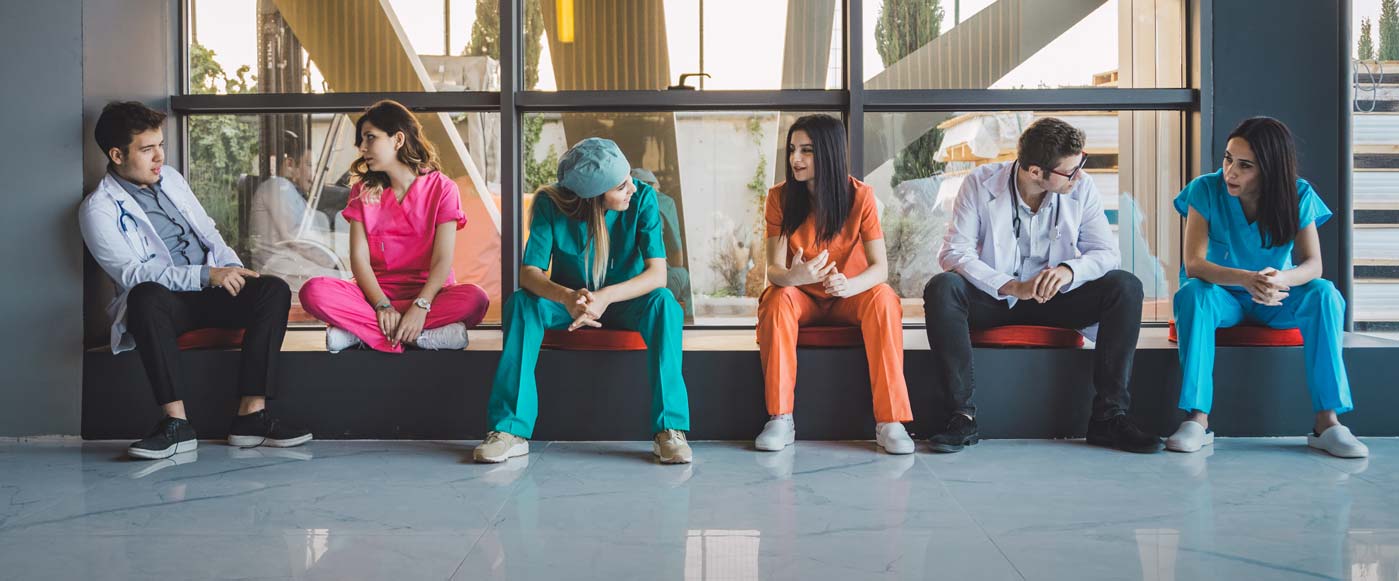 Since Horizon Family Medicine opened in 2011, we have been dedicated to finding the best health care professionals and staff for the clinic. We continually strive to look for team members who love helping others, are passionate about healthcare, thrive in a fast-paced busy environment while still having fun.
At Horizon we value trust, integrity, excellence in patient care and professionalism. Team members are expected to strive to exhibit these core values with our patients, and other colleagues and the community. The Horizon team is dedicated to supporting each other while providing exceptional health care.
Horizon Family Medicine focuses on hiring professionally trained & accredited staff.
Education Requirements
Completion of post-secondary training with a focus on medical terminology/processes and possesses significant experience working in a medical, clinical environment.
Strong preference for completion of the Medical Office Assistant Program or Unit Clerk Certificate Program from a recognized post-secondary institution.
Strong experience working with an integrated Electronic Medical Records computer system.
Characteristics of successful team members:
Energetic, Empathetic, Friendly
Focused on providing highest quality of patient care
Collaborative and Respectful
Team-oriented and flexible
The clinic is always looking for "cream of the crop" talent! To apply for a position, please apply below.
What do some of our staff say about us?
"Being a full-time mom and wife, Horizon has provided me with the work/life balance that allows me to continue my nursing career and family career all at the same time."
"The flexibility for scheduling, the camaraderie with staff and physicians, and open communication makes Horizon Family Medicine a great working environment."
"Horizon Family Medicine is a great place to work as a Medical Office Assistant. The clinic is very flexible with time off and scheduling."
"Clinic management, including the physicians, are very easy to work with, provide strong leadership and make you feel like one of the team. My fellow staff are very fun to be around and it makes my position more enjoyable. I love my job and the people here."
"I have been with Horizon Family Medicine for going on 7 years now and I have to say it's by far the best group of doctors, staff, management and owners I have worked with. Horizon has a strong focus on family and life outside of work and are very flexible and supportive.  It feels like being part of a larger family."
Horizon has a strong focus on family and life outside of work and are very flexible and supportive.  It feels like being part of a larger family.
"Horizon is a great team and I plan on being part of this family for many years to come."
"Since I started 5 years ago, I have had a great experience working at Horizon. The clinic really does a lot to promote a great work atmosphere. From team building events to holiday parties."
"Positive work environment, professional development opportunities and employee engagement is valued!"
"It feels like my coworkers are like family. Amazing work-life balance – a place that truly cares about its people."
"I have always felt that my colleagues and mentors are there to help me, answer my questions, and support me throughout my career journey."
There are many benefits to working with the Horizon Family Medicine team. Here are a few:
Compensation

Extremely competitive staff wages and, in most cases, above market average compensation for family practice employment positions in Central Alberta. Staff also have opportunity annually for wage increases based on Performance Review Evaluations completed by the clinic physicians and staff supervisors. Those staff who exhibit strong leadership, solid performance, positive colleague relationships and high work ethic are eligible for advancement roles within the clinic.

Competitive Benefits Program

Staff regularly working "full-time" are offered membership in a quality Health and Dental benefits program.

Scheduling

Staff schedules are built with input from the employee where shifts are carefully allocated with the intent to help match personal and home-life schedules.

Work-life Balance

Staff are never required to work Friday nights, Sundays or any STAT holidays.

Staff Events

Horizon normally hosts an annual summer BBQ and other events with all doctors, staff, spouses, significant others and children invited. In addition, the clinic seeks to organize monthly doctor / staff luncheons and potlucks to encourage team collegiality.

Clinic Amenities

Horizon has an onsite fitness centre available for all staff to use free of charge as part of clinic employment. Our new Staff / Conference Board Room has a high-end coffee / espresso machine for those coffee connoisseurs. To promote fun and leisure during break and lunchtimes, we have a retro Star Wars pinball machine and Superchexx rod hockey game for team member use. Discounts

Staff are eligible for "employee discounts" on skin care products and cosmetic services offered through the Horizon Vein & Cosmetic Centre.